- Customer Success Story -
Transition to the Cloud: A Successful Microsoft Licensing Upgrade and Full Cloud Integration
Hayes Locums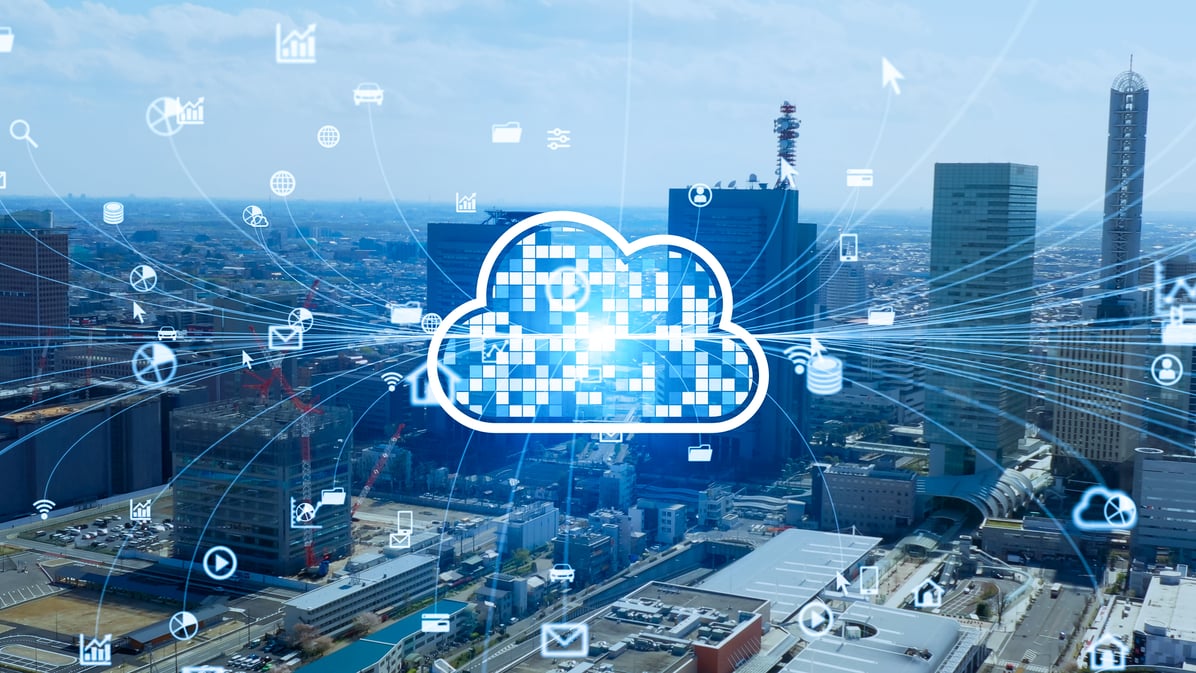 The team at Hayes Locums knew they wanted to migrate from on-premise to cloud computing for improved flexibility. The problem was that they needed to transition their Microsoft licensing, and they weren't happy with their current vendor.
As a medical staffing company, security is essential to Hayes Locums, while slow support could cause real issues for placing specialist medical staff in hospitals in a timely manner. Bhavik Bhakta, the company's Director of Information Technology, wanted to find a vendor with better support and customer service before Hayes Locums signed up for a new license agreement.
Since moving to CloudServus, Hayes Locums has been able to go fully cloud-based with Microsoft Intune, Microsoft Azure, and has also upgraded to Microsoft 365 SKUs and Windows Enterprise. The company experiences fewer issues, and when it does need to raise a support ticket, it's rapidly resolved.
Hayes Locums Company Vision
They wanted to migrate from on-premises to cloud computing for improved flexibility, but needed to find a vendor with better support and expert guidance.
The Challenge: Searching for a Best-of-Breed Licensing Solution
Hayes Locums wanted to upgrade their Office 365 standard E3 licensing to the Microsoft 365 E3 and E5 SKUs, which includes both Office and Windows 10 Enterprise. "It gives you more value for each license," says Bhakta.
We're continuously looking to improve what we have. There are a few minor features that come with the Enterprise Edition: more configuration options and enhancements which make our life a little bit easier when managing our users. We prefer to purchase the best-of-breed products at every vertical, even operating systems. - Bhavik Bhakta, Director of Information Technology/Systems, Hayes Locums
Although Bhakta could have continued working with Hayes Locums' existing vendor, "they weren't meeting our needs in terms of customer service, pricing, and support." Instead, he spoke with several potential Microsoft licensing vendors, and CloudServus stood out for its transparency, technical competence, and "genuine care" for its customers.
"Steve [McCann, CloudServus' Managing Partner] was 100% transparent. That obviously resonated very well with me," Bhakta explains.
Problems at a Glance:
Poor Vendor Support: Hayes Locums faced inadequate support and customer service from their existing vendor, impacting their operations.
Cloud Transition Challenges: They encountered difficulties transitioning their Microsoft licensing as part of their migration to cloud computing.
Security and Flexibility Issues: Balancing strong security measures and the flexibility of cloud-based systems was a concern, along with avoiding on-premise server hassles due to local weather conditions.
The First Solution: Transitioning Licensing over to CloudServus
CloudServus not only helped Hayes Locums upgrade to the Microsoft 365 Enterprise SKU but also enabled them to get additional benefits out of their licensing.
For instance, Hayes Locums' Microsoft Azure subscription was expiring. In the past, they had subscribed directly through Microsoft. Through CloudServus' Cloud Solution Provider (CSP) program, however, they were able to not just start a new subscription, but also access Microsoft Premier Support for Partners. "This was huge," says Bhakta. "Just having access to that is definitely enticing."
Switching from Microsoft Direct to the Azure Cloud Solution Provider program meant transitioning Azure resources, a process that Bhakta describes as "relatively painless." He says, "I think we've only had to open up one support ticket to date that was for a feature that Microsoft had off by default."
In addition to advice, CloudServus offered Hayes Locums step-by-step instructions for exporting resources and ran an analysis of what was easily movable.
They gave us guidance on moving all of our resources from the Microsoft direct EA subscription to the CloudServus-provided CSP subscription.
Director of Information Technology, Hayes Locums
The Second Solution:

Using Microsoft Intune to Enable Workers Without Compromising Security
In part, Hayes Locums' move to cloud-based device management with Microsoft Intune was driven by the need to support their workers. "We very much want to enable our workforce," Bhakta says. "I think, due to COVID and the way the IT world has changed overall, hybrid work is at the forefront of employment discussions. It's how people want to work in this day and age."
It was also partly due to practical considerations.
A lot of internet companies still do on-premise patching or on-premise servers. To be honest, when your company's in Florida and there are hurricanes all the time, I don't want to have to deal with lifting and shifting our infrastructure and services within a week. - Bhavik Bhakta, Director of Information Technology, Hayes Locums
In the transition away from on-premise systems, Hayes Locums had two priorities. "Across every one of our technology pieces, we want it to be fast, available, and secure," Bhakta explains.
Moving everything to the cloud ensured availability. Today, the company's servers are located in Iowa and Virginia, while the company is in south Florida. "Having the management of users, the management of security, the management of our servers, and everything else in the cloud, makes our lives easier because we're so much more flexible. We're able to react efficiently to changes."
As for security, the company uses Netskope, CrowdStrike and Microsoft Azure to ensure corporate-level security for workers' devices. "Leveraging Microsoft Interchain, we took on some other security initiatives to protect these remote workers or people traveling," Bhakta reports. "They won't be without the protections that they're accustomed to in the office."
The company is also automating the process to the extent possible for their remote workforce. Today, using Microsoft Autopilot, they can mail laptops that are already completely set up for secure working directly to users.
Now that Hayes Locums has transitioned to fully cloud-based systems, workers have the flexibility they need, the company can be more reactive, and security is as rigorous as it was back when everything was on-premise.
Getting the best licensing and the right customer support has helped the company take these steps, and be ready for whatever comes their way — whether that's a malware attack on a remote worker's laptop or a power outage at HQ.
It saves them time, and by removing any manual work, it provides consistency. The one thing you want in IT is consistency via simplicity.
Director of Information Technology, Hayes Locums
The Result:

A Vendor Hayes Locums Can Rely On.
"Not being able to rely on someone is a terrible feeling," says Bhakta, reflecting on the change from Hayes Locums' previous vendor to CloudServus.
Since moving to CloudServus, Hayes Locums has been able to upgrade their Microsoft licensing, go 100% cloud-based with Microsoft Azure, and receive better customer service and support when things do go wrong.
As a result, Hayes Locums has seen a tangible improvement in the time required to resolve support issues. "The one or two times I've had to actually open up tickets with CloudServus, it was a relatively quick procedure, and I received competent support," Bhakta says.
He adds that CloudServus doesn't just respond to support tickets quickly. The self-service platform makes placing requests easier, while the team also reaches out to him to provide information and support that Hayes Locums might benefit from. "It's not like some mass mailing," Bhakta says. "It's more of a 'hey, we know you guys were doing this; here's some info that might help you out.'"
Both CloudServus and Hayes Locums appreciate their partnership and look forward to continuing to work together. As Bhakta concludes, "CloudServus genuinely cares for their clients. I'm not just some invoice number to them. I'm not just an account number."
For more on CloudServus's Microsoft Licensing Strategy Services, reach out to start a conversation.
Results at a Glance:
Improved Support: Transitioning to CloudServus resulted in better customer service and support for Hayes Locums.

Successful Cloud Migration: They accomplished a full migration to cloud-based systems, including an upgrade in licensing.

Enhanced Security and Flexibility: Hayes Locums boosted security measures and increased operational flexibility with their cloud transition.