- Customer Success Story -
Modernizing Infrastructure in Azure to Enable a Total Business and Technology Transformation
Rodriguez Transportation Group (RTG)
Do Great Work and Work With Great People
For over two decades, Rodriguez Transportation Group, Inc. (RTG), a roadway civil engineering firm, has embraced this mantra as a core pillar of its mission and values to collaboratively develop creative design solutions for challenging transportation planning and roadway design.
With five office locations in Texas, including Austin, Dallas, El Paso, Houston, and San Antonio, the goal at RTG is to get people on the road in their vehicles to their destinations safely and efficiently.
RTG designs complex roadways for highways and freeways using Computing Aided Design (CAD) software to create construction documentation for the Department of Transportation and tolling authorities.
RTG had a vision for the future. They spent four years working with different vendors, searching for technology solutions to modernize their infrastructure to operate more securely and efficiently in the cloud. However, RTG was severely limited by its legacy infrastructure, which resulted in:
Security challenges.

An inability to scale their offices and services.

High costs from managing complex, outdated services and technologies.

An inability for their workforce to operate remotely.
The complexities of an outdated infrastructure were making it difficult for RTG to find a vendor with enough experience to guide their infrastructure modernization and transformation journey.
RTGs Company Vision
To operate as a modern, secure hybrid-remote business in the cloud, enable work from anywhere, and simplify workflows and processes for operating in new office locations and environments.
The Challenges: On-Premises and Doing Things the Old Way
Security is often the foundation for a complete infrastructure modernization and business transformation for companies across industries.
A zero trust cloud-first model is the key to unlocking a comprehensive infrastructure modernization, empowering businesses to innovate in the digital era. It served as the foundation for RTG, enabling them to realize their company vision and embrace a technology-driven future. - Dave Crawford, Vice President of Professional Services, CloudServus
If RTG's endpoints and data were secured in the cloud via a zero trust model, the organization would be free to explore all of the benefits and opportunities created by a new modern cloud infrastructure.
But like countless other companies, RTG was still doing things the old way: it operated within their on-premises environment. It was locked into old, multi-year network administration contracts, resulting in high fees and complex management processes. This tends to require additional on-site and remote IT personnel to manage and the involvement of more vendors.
RTG also used an on-premises domain controller, a physical box in their environment that hosts their user directory, group policies, and rules. The servers must be networked together to share directory information, creating security challenges and inefficient workflows.
Problems at a Glance:
Roadblocks Impeding the Delivery of Exceptional Construction Documentation for Government Contracts
Legacy Infrastructure: A complex on-premises infrastructure couldn't facilitate remote workflows and impeded collaboration and productivity.
Security: The company devoted excessive time and energy to addressing multiple system breaches, attempting system repairs, and managing internal IT teams instead of focusing on core work functions.
High Costs: Multi-year vendor network contract lock-ins, managing internal IT teams, and security breaches cost the company hundreds of thousands of dollars.
A Devastating and Costly Security Breach
All it took was one malicious ransomware attack in an employee email to cost RTG $400,000.00.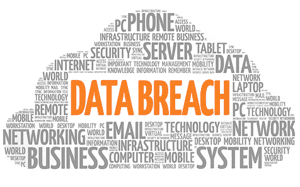 When RTG was hit with this ransomware attack four years ago, it destroyed its servers and replicated across four different office locations. Someone within RTG opened a seemingly harmless link, and fixing that damage cost the company $400,000.
At that time, RTG was paying in-house IT personnel to manage infrastructure and security while outsourcing their internet to a managed service provider, which was expensive for a small company with four connected offices.
During its daily work, RTG must move large, interlinked CAD files, which requires a robust system to make it work. After the security breach, RTG took a deeper look and discovered that its managed service provider was already working on everything that its internal IT team was doing, resulting in redundant efforts. Its internal team was also charging RTG for it, essentially doubling the costs for duplicate work.
It was clear to RTG that their organization needed a transformation. It decided to remove its IT team and search for alternative solutions. However, RTG's systems weren't secured before letting its IT team go, resulting in weeks of malicious attacks.
Even after RTG spent $400,000 fixing the problem, they discovered a File Transfer Protocol (FTP) program buried on a server that was creating a backdoor into its systems that could still be accessed for malicious intent.
This was a major problem for RTG, especially considering the nature of its work with government contracts that involve extensive guidelines, and strict rules and regulation policies.
Over a four year timeframe, RTG went through three different IT teams, attempting to modernize its infrastructure in the cloud and get away from its on-premises servers and traditional work environment.
RTG already used Microsoft products and knew Microsoft technology was the ideal vehicle for a complete transformation that would meet its vision for the future.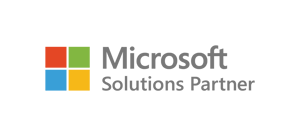 However, after four years of trial and error, and working with various managed IT groups and partners, RTG couldn't find anyone with sufficient expertise to handle the cloud transformation and transition the organization from its on-premises active directory to Azure Active Directory and Intune. That's where a Microsoft Solutions Partner like CloudServus stepped in.
RTG's IT teams and professionals could only manage to integrate Microsoft 365 into existing RTG workflows. Essentially, RTG's internal IT teams were getting paid to ensure its offices were connected to the network.
Additionally, one of RTG's partner vendors had implemented new software that moves project files in the cloud. Considering they also work using AutoCAD, which operates in the cloud, there was no longer a need for on-premises servers once this migration occurred.
RTG just wanted to focus on what it does best: to help people and vehicles operate and drive safely on roadways by using AutoCAD to engineer complex construction documentation.
It was time to modernize the way that RTG's teams worked and start facilitating a hybrid remote work environment. Concurrently, considering the company's security challenges, it was an opportune moment to consider implementing a zero-trust security model.
For the past four years, we've gone through three or four separate IT vendors. Until I met CloudServus, I couldn't find anyone or any IT group that really knew how to manage our cloud transformation into Azure Active Directory and make it work.
Chief Financial Officer, RTG
The Solution:

Complete Cloud Infrastructure Modernization in Just 3 Months
Many organizations are seeking infrastructure modernization solutions but they haven't come across an experienced and specialized team to support the complexities of their unique transformation; in this case for RTG, an initiative that encompassed a cloud security assessment, cloud migration, and Azure modernization.
With the implementation of Microsoft Intune, RTG gains the ability to effectively manage and secure its devices, applications, and data, while also streamlining and automating its operational processes. Microsoft Intune also seamlessly integrates with Microsoft 365 and Azure Active Directory (AD).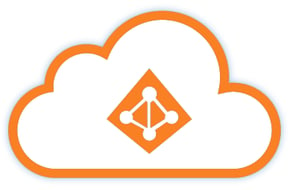 RTG's previous active directory service was on-premises, managed by a physical box in the organization's office environment. Moving to Azure AD would enable RTG to securely manage user identities and easily implement controls and authentication processes.
However, it's a highly intricate process for any organization that has been operating with the same, twenty-year old technology to migrate from on-premises active directory to Azure AD. It demands a fundamental evolution in how the business and its fifty-two employees operate. For example, company laptops that are configured to existing individual workflows must be entirely wiped.
Luckily, CloudServus applies an intentional hybrid approach to this type of business scenario, which would enable RTG to gradually decommission its on-premises devices and issue new laptops that are setup to accommodate a new cloud-based method of working.
Approaching security as the foundation for RTG's infrastructure modernization enabled us to use Microsoft Zero Trust and Intune to completely secure their network and data. Now because RTG can effectively and efficiently manage their security, they can innovate and focus on their own work responsibilities and core competencies. - Dave Crawford, Vice President of Professional Services, CloudServus
CloudServus implemented an efficient system where changes that are made to on-premises devices are automatically synced to the cloud. RTG could then transition at its own pace from on-premises to the cloud, and eventually, completely move to the cloud.
Employees would simply have to log into their new computers that have been shipped directly from the manufacturer. They are automatically connected to Azure and can start downloading all of their applications, applying their rules and policies, and encrypting their drive. This proven approach would save RTG substantial time and money, enabling the organization to simplify new devices and workflow setup in the cloud.
CloudServus also helped RTG migrate all of its files to Microsoft SharePoint so teams can store, share, and collaborate on documents, such as the company's AutoCAD generated construction documentation.
RTG's new infrastructure environment includes standout features that enable Microsoft to automatically monitor email attachments and links in real-time to protect the company from potential malicious attacks.
I've never worked with a team as exceptional as CloudServus. I love the fact that they met with me once a week consistently. I feel like CloudServus is very turnkey, a very well-rounded project team that executed the job similarly to how we systematically work through new roadway designs. I appreciate that.
Chief Financial Officer, RTG
The Results:

A Completely Secure, Automated and Connected Work Environment
RTG was initially locked into multi-year Managed Service Provider (MSP) and Internet Service Provider (ISP) contracts, resulting in exorbitant fees. By moving RTG to a zero trust security model and cloud-based solutions, CloudServus was able to eliminate RTG's dependency on legacy domain controllers, file servers, and Private Branch Exchange (PBX) phone systems, and move all of its files to a modern Microsoft SharePoint Drive.
Part of what we do at CloudServus is helping organizations reach their goals by designing the path it takes to get there. Most businesses and executives, like RTG, have a vision for success but they lack the support required to help them reach

it.

- Cameron Kannady, Director of Strategic Partnerships at CloudServus.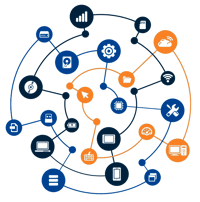 RTG switched to Spectrum Business Class Cable Modems, which saved the organization approximately $9,000 per month by cutting network administration costs. These substantial savings were further boosted by removing RTG's internal IT teams and the corresponding redundancies from the picture.
The enterprise now operates more efficiently, with less recurring costs from MSP and ISP vendors, and a reduced IT staff to manage networks.
While companies like RTG are often hesitant about transformation or infrastructure modernization because of the costs, it's important to consider that the benefits of a transformation far outweigh the costs. There can be savings from expenses that were previously tied into security breach costs and managing IT personnel and vendors. Plus, there's all the other modernization benefits to consider, like productivity improvements, the ability to focus on core work, and enabling teams to work from anywhere. - Dave Rowe, President, CloudServus.
RTG is currently running smoothly and efficiently, supported by a modern infrastructure designed to handle its intricate and demanding workflows. Additionally, it has established a future-proof foundation capable of integrating emerging technologies.
The next step on RTG's long-term modernization journey will be to potentially enter a recurring services agreement with CloudServus to access continuous support for their new infrastructure environment.
"CloudServus accomplished what I've been trying to get done for four years - and they did it in three months, which was fantastic," Steve Davidson concludes. "Our company is operating like a well-oiled machine and we're positioned to expand to new office locations and environments. I'm looking forward to this exciting next chapter of growth that lies ahead for RTG."
Results at a Glance:
Enhancing Productivity and Streamlining Workflows in a Secure Cloud Environment
Eliminate on-premises dependency: There is no longer a need to work on-premises; the company can smoothly transition entirely to the cloud without any technological or operational barriers.
Completely secure cloud environment: RTG's new zero trust architecture is highly adaptable, fits the needs of its modern hybrid workplace, and safeguards the organization from sophisticated cyber threats.
Improved cost efficiencies: Eliminating redundant IT team efforts and pivoting to Spectrum Business Class Cable Modems saved RTG over $9K/month.
Modernized cloud infrastructure: RTG's teams are experiencing significant productivity gains, streamlined workflows, and improved collaboration due to the modern infrastructure.