- Customer Success Story -
Integrating Internal Culture to Deliver Groundbreaking Experiences to a Global Fanbase
NCSoft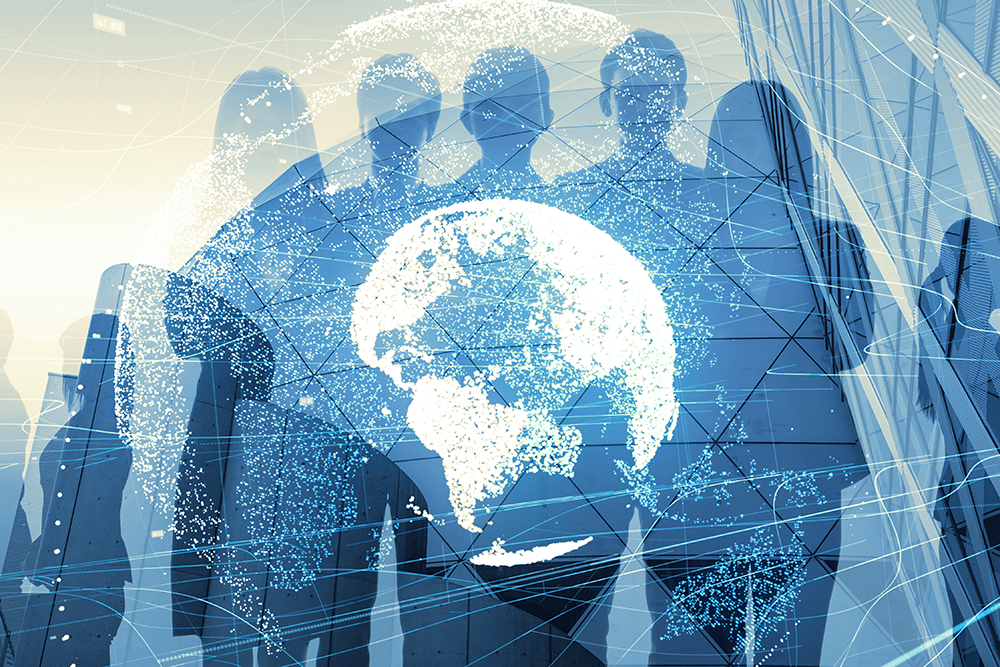 NCSoft has been a mainstay in the video game industry for over 20 years, producing hits from iconic franchises like Guild Wars and Lineage. Based in Seoul, South Korea, NCSoft stands among the most popular and well-known video game publishers and mobile developers worldwide.
Established in 1997, NCSoft maintains a dedicated workforce committed to fostering a positive and inclusive workplace environment. This nurturing setting serves as a springboard for exceptional works of art, including some of the top titles in the MMORPG (Massive Multiplayer Online Role-Playing Games) genre.
In addition to its headquarters, NCSoft has extended its reach globally with divisions in the United States and other locations. This international success and expansion necessitate collaboration on a global scale to deliver top-tier gaming content to fans.
Always forward-thinking, NCSoft spent two years envisaging and designing a strategy to consolidate operations to enhance the experiences and performance of every individual, team, and department in the company.Yet, operating and collaborating as a global entity across multiple languages and locations pose significant challenges from both business and technology perspectives.
NCSoft's Company Vision
NCSoft's customer-facing infrastructure is completely cloud-based. The organization aspires to replicate this model for its corporate infrastructure.
The Challenges: A Global Company, Divided.
One of NCSoft's studios, ArenaNet, as well as NCSoft West and NCSoft Headquarters, were operating on different instances of Microsoft Office 365. Coordinating efforts between these three units was extremely difficult.
Managing connectivity was a weekly order, especially with Korean-based Microsoft Office 365 and U.S.-based Microsoft Office 365 instances in use. This put increasing strain on the IT teams, who had to effectively manage connectivity tools.
Every week, we found ourselves grappling with issues to maintain connectivity between the two sides. The process was arduous at the user level, necessitating two versions of Microsoft Teams to be open concurrently – one with the ArenaNet instance and the other with the NC instance. This complex setup resulted in a cumbersome exchange of information in files, which didn't flow seamlessly. - Harold Burns, Senior Director, Technology & Infrastructure at NCSoft.
The burden extended to the security team because the monitoring process for Office 365 was manually intense. NCSoft's help desk teams also felt the mounting pressure resulting from connectivity disruptions, which created an uptick in tickets and longer wait times for users to get resolution.
Moreover, additional Office 365 tenants prevented NCSoft from supporting multiple identity sources. Enabling functionality for single sign-on (SSO) was impossible for users with two different tenants. For example, users from NC West could have Single Sign-On (SSO), but users from ArenaNet had to provide their username and password.
Problems at a Glance:
Barriers on the Path to Delivering a Flawless Gaming Experience
Workflow disruption: Weekly connectivity fixes between the Korean-based Microsoft Office 365 and the U.S.-based Microsoft Office 365 disrupted team workflows and impacted collaboration.

Cultural divisions: Workflow challenges caused a drift in the organizational culture between the Korean-based and U.S. based teams.

Effort duplication: Documents had to be published in two different locations and tasks had to be completed twice, resulting in duplication of effort on both the IT and business side.

Cumbersome communication: Multiple different Microsoft Teams tenants divided communication between the offices.

Large data center footprint: Many assets had to be maintained in a data center, leading to significant overhead for capacity, power, cooling, and physical space.
These workflow challenges were creating major cultural divisions across the organization.
Technical issues hindered streamlined collaboration between offices, and IT duplications were causing redundant and unnecessary steps and considerations. "One of the biggest points of contention was the communication, because we had multiple different [Microsoft] Teams tenants and that really divided the communication between the groups of offices," Mary Wiegand, Systems Administrator at ArenaNet, elaborates.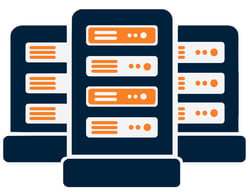 Additionally, for more than two years NCSoft has maintained their infrastructure in a data center in Dallas, Texas. Paying for the infrastructure capacity, such as cooling, power, and physical space, was expensive. It also created a substantial carbon footprint that NCSoft was eager to reduce to the minimum possible.
It was clear that if these challenges could be overcome, NCSoft's personnel could work much easier and faster, easily find the files and data they need, communicate with each other in a frictionless environment, save a substantial amount of time, and dedicate their energy to more important tasks – such as continuing to deliver an exceptional experience to their legions of fans.
NCSoft's customer-facing infrastructure is all built in the cloud. The organization wanted to emulate this approach with their corporate infrastructure. For every service that could be moved to the cloud, it would take significantly less time to stand-up, administrate, maintain security, and ensure updates and backups are completed.
We picked CloudServus because they were the only firm willing to take on the task. Nobody else had any experience doing this single-byte language to multi-byte language transition because the base instance in Korea is in Korean. The overseas thing made things complicated. This was a project that a lot of the other vendors were not interested in at any price.
Senior Director, Technology & Infrastructure, NCSoft
The Solution:

Executing a Seamless Tenant Merger.
With two years of work and preparation on the line, NCSoft decided to contact partner companies who could help them manage the complexities of this type of technology transition.
However, it became clear that no organization had the experience or depth to facilitate NCSoft's plan at any price. That's when NCSoft engaged CloudServus, the only company who was willing to manage the transition. Because the base instance is located in Korea and uses that language, they would need to transform a single-byte language into a multi-byte language.
The partnership launched with an initial investigation of NCSoft's current technical infrastructure, culture, data ecosystem, and workloads to establish an efficient migration approach and effectively address NCSoft's intra-organizational identity crisis.
They had two Microsoft 365 tenants with no real integration between the two. This wasn't a scenario where we could come in, plug in a tool, and identities can simply be merged together. There was a lot of employee cross-pollination on both sides and unique account access and authentication requirements that demanded a granular, creative solution. - Ryan Jackson, Principal Consultant at CloudServus.
CloudServus' holistic, eight-step process provided a north star to strategically navigate the project across key milestones. This included a multi-faceted effort to promote transparency and alignment between all parties regarding decision making, which culminated in an international workshop between CloudServus and NCSoft's teams in South Korea and the United States.
Our team spearheaded a meeting in conjunction with the U.S. stakeholders and the South Korean IT team. We had the opportunity to converse with them through a highly impressive translator, get the information we needed, and communicate effectively despite the obvious challenges that were presented. I think our organization handled that well and it speaks to the standard of our consulting services. Overall, this was a great team effort from all sides. - Steve McCann, CloudServus Managing Partner.
"The international aspect, including the time zone and language barrier, was highly unique to NCSoft. This added complexity to the migration and it's critical that our firm is agile in this regard, especially as more companies transform their business models to participate in the global economy," says Dave Crawford, VP of Professional Services at CloudServus. "The outcome clearly demonstrated the value of facilitating executive leadership and stakeholder involvement to ensure success."
NCSoft was extremely limited in their ability to pilot and test this entire tenant merger rollout. CloudServus ensured NCSoft could close access to their user base on Friday, and reopen again Monday morning. CloudServus worked with NCSoft all weekend to ensure that their six months worth of working together could all be completed live in a matter of a weekend. For six months of planning and preparation, everything came down to one weekend.
"We shut the doors Friday afternoon to our user base and opened it again at 8am Monday morning," says Harold Burns. "Between those two mileposts, CloudServus was with us the entire time."
I want to underscore the staggering complexity of this project. There were so many conflicting attributes between the two sides. CloudServus was really good at helping us find ways to resolve all of the conflicts. It wasn't easy and it wasn't quick by any means. But they did a great job of identifying ways around those conflicts and ways to resolve the complexities – they never stopped.
Senior Systems Engineer, NCSoft
The Results:

A Global Company, United
By merging the Seoul and U.S. tenants together in the cloud, NCSoft was able to consolidate previously disparate workloads into a single, cohesive environment. As a result, the entire organization can better collaborate, work more efficiently, and dedicate their time towards serving their customers with an unforgettable digital experience.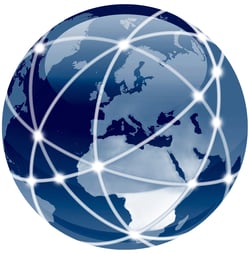 With everyone in one tenant, the technical issues and duplication of efforts that were plaguing the IT, help desk, and security teams are now eliminated. Collaboration is streamlined across the entire enterprise, enhancing communication accessibility. "Now that we are all in one space we can access everybody's chat together. It's amazingly more simple to be able to communicate with everybody because we don't have to switch between everything all the time. That's not just IT, that's literally everyone in the company," says Mary Weigand.
The solution also addressed the difficulties NCSoft had experienced from an SSO standpoint. NCSoft can now support users from ArenaNet with simplified and cohesive authentication functionality equal to that already enjoyed by NCSoft West.
This will continue to benefit us as we go forward because most technologies can integrate with one cloud identity but not two. So that's a gift that keeps on giving. And because we're becoming more integrated, that has enabled us to start to discuss the rest of the services on the corporate infrastructure, like moving them to Azure. - Warren Lumiel, System Administration Manager at NCSoft.
Furthermore, NCSoft's licensing burden has been eased as they're able to obtain previously unattainable discounts due to their larger headquarters body.
NCSoft is leveraging their future-ready edge to continue accelerating their cloud journey at scale and keep doing what they do best – revolutionizing the gaming experience.
Results at a Glance:
Making Life Better for the People Who Make, Support & Deploy NCSoft's Globally Beloved Games
Eliminated connectivity tool maintenance: There's no longer a need to maintain connectivity tools to bridge the two separate Microsoft Office 365 instances.
Reduced IT, security & help desk burdens: With streamlined processes and less footprint to monitor, the pressures on the security, help desk and IT teams have been significantly alleviated.
Improved cost efficiencies: Eliminating redundant licenses between ArenaNet and NCSoft West enabled access to improved discounts due to the larger headquarter's body.
Enhanced collaboration: Headquarters is connected and exposed to ArenaNet, facilitating highly accessible, organization-wide collaboration and communication for everyone at NCSoft, eradicating the historical cultural division.
Future-ready infrastructure: NCSoft now has the momentum needed to continue pushing to the cloud and leverage an optimized, cloud-first foundation to explore new technologies, services, and applications.

Reduced carbon footprint: Minimized data center dependency to reduce their carbon footprint and environmental impact and contain costs.